Transport Management Software | Speed up Your Business
The transport management Software  is a professional companion that helps freight companies consistently and cost-effectively in overcoming challenges associated with the manual freight system. The entire supply chain and the freight handling system benefits from the automated computerized system that makes processes fast and impeccable.
From efficient tracking of shipments in real-time to helping reduce transportation costs, the transport management  software is the right solution that helps your customers and your officials to access and monitor freight-related information live.
Well-equipped with hands-on features that only support your transportation and logistics better and optimally. Here is why the TMS software is the best and should be an integral part of your supply chain –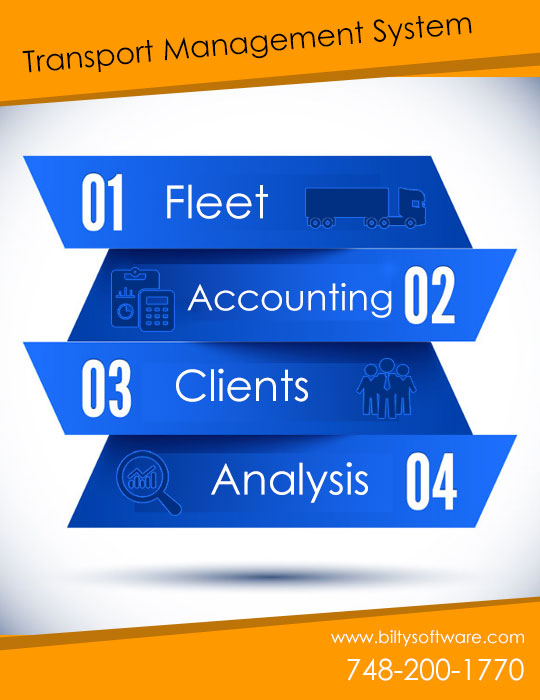 Reduce Your Manual Business Challenges
Freight systems are critical for facilitating trade and business.
The manual transportation system has multi-fold challenges, some of which are
COST: Like any other business, the transportation and freight sector to have to deal with issues like increasing fuel costs, duplication of work and many such issues related to expenses.
Using a computerized and efficient transport management system like the Bilty Software helps tackle this issue well. One of the advantages of using such a system is minimizing bottlenecks and reduce costs.
Plenty of data handling manually can be tedious and tiresome: Forwarders, warehouse, and logistics executives need to work hands-on with plenty of data and figures, and that too daily.
There is invoicing, sanctioning bills, data entries, ledgers towards outflow and inflow of goods and many other such tasks.
A comprehensive and integrated transport software will help overcome such issues, working as a one-stop platform for handling all kinds of data.
Manual systems become cumbersome, especially when it comes to handling multiple supply chains while offering tailor-made services to customers. It becomes too complicated and, in the process, systems and services suffer.
With a computerized system in place, sophisticated and numerous supply chains can be worked through with super efficiency with optimized delivery standards.
Optimized Business Solutions
Features of Transport Management Software
Stop Leakage and Shortage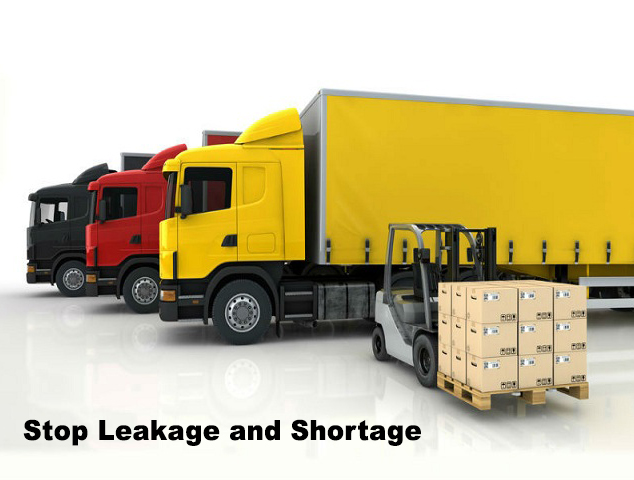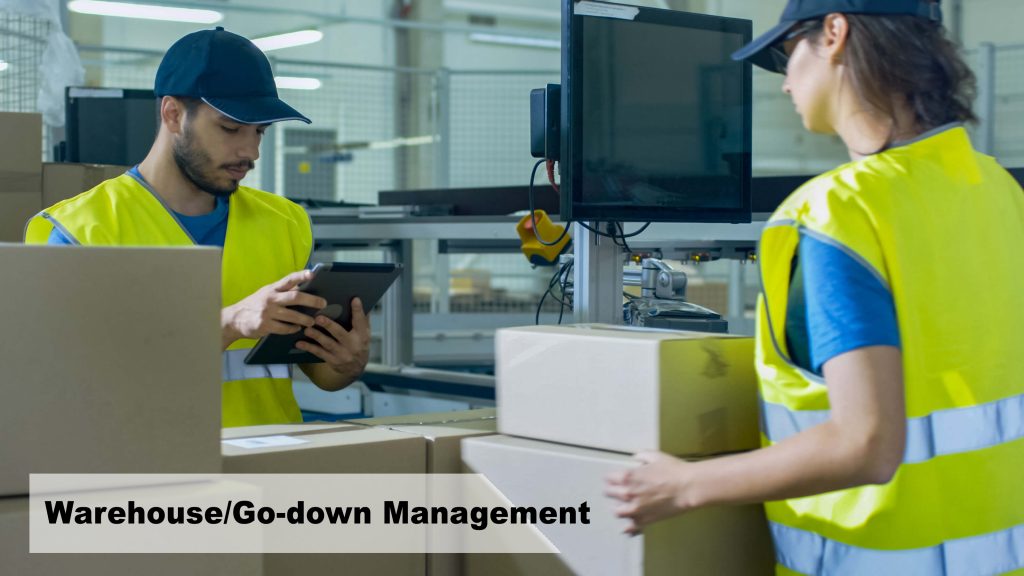 Warehouse/Go-down Management
A logistician is someone who manages the entire supply chain or life-cycle of a product – from the movement of the raw materials for production to the final product moving out of the warehouse to each customer. The logistics management software empowers the logistics manager for it automates the entire supply chain by nullifying manual-oriented processes.
With robust software like this, the logistics department can work more efficiently handling multiple freight movements – inbound, outbound, international and domestic. Loads of all kinds and sizes can now be handled with super ease, with each movement recorded in the system for easy tracking and better working.
It assists the transporter with proper and optimized planning of their fleet of carrier vehicles, the routes, schedules, lead handling, maintenance and fuel expenses, driver safety – that helps them save on their operational costs.
The software enables a super-efficient model of monitoring and tracking vehicles in transit that also serves in making transactions and good movements securer. The system helps them eliminate common issues related to time delays and makes their deliveries more professional. Overall, it helps improve their services and meeting customer expectations better as they can guarantee faster and timely deliveries.
A freight broker who helps liaison organizations with shippers and transporters is at the center of big transportation and shipping orders. For the broker, a freight broker software helps eliminate all forms of manually-driven operations that are time-consuming, difficult to track and record and also prone to human errors.
With the help of TMS, agents can now track shipments live and also assign loads matching with carrier capacities better. It enables an error-free and trustworthy collaborative relationship between the agent, the transporter and the client where each one is connected to the system in the real-time enabling resolving of issues instantly.
For a fleet management, the biggest challenges related to fleet and asset management is proactively taken care of by the Bilty Software. From managing the maintenance of the fleet to utilizing the available carriers optimally, the software not only computerizes processes but also with the help of the latest technology helps the fleet provider take effective decisions and execute the same.
Whether it is about planning the route that directly affects fuel consumption or about managing and assigning drivers to tasks at hand, the provider can save costs, increase the productivity of the fleet and ensure the safety of the assets of the company.
Stocks (Goods) Management
Inventory management or goods management is about ensuring that the stock never gets over or is replenished effectively, playing an important role in the realm of production. Whether it is about raw materials, semi-finished goods or finished products, this is one aspect that needs thorough professionalism and ethical handling to ensure profitability and returns.
The chances of making erroneous decisions become nil, therefore, helping the management to make smart decisions, maintain the value of stock and save crucial time. From making processes foolproof to ensuring proper scalability, the system empowers businesses to grow organically and become more efficiently productive.
Full Truck Load Service Provider
For the FTL service providers, the full truck load software offers respite from processes and systems that were running on manual and labor-intensive techniques for too long now. It undoubtedly helps the service provider reduce his operational costs related to freight and shipment while helping him maximize the movement of goods and in proactive decision-making.
From better management of routes, loads, fleets, fuel surcharges, invoicing, lading bills, etc to be able to track the transit in real-time and receive status updates on deliveries and delays, the TMS is an invaluable asset that helps resolve issues effectively and promptly.
Part Truck Load Service Provider
The part truck load software is about enhancing the coordination and communication between multiple parties for part loads that can be safely transported to multiple directions through different carrier vehicles. Removing completely the need to depend on paperwork and manually driven processes, the software helps your business record and track every relevant detail or data with impeccable accuracy and precision.
From being able to book shipments to maintaining data of stocks at various go-downs and optimizing the loading of trucks on fixed routes, the software makes a key difference in reducing operational costs and maximizing returns.
Optimized Management Hike The Business Revenue
A transportation management system primarily affects three areas of a business entity – helps meet customer expectations with faster and prompter deliveries; helps improve the efficiency of warehouse operations and improves cashflows by proper utilization of the accounting system of the software. The  TMS system is an exceptional service-oriented and performance-enhancing software system that works in an integrated manner to optimize workflows and improve the revenues of the business. How?