Transport Management Software that is aimed to help logistician and transporter to manage their transport business efficaciously. Bilty Software has developed transport management system system that effectively manages your transport supply chain by organizing and tracking the movement of products and materials.
The state of art transport management software aids in managing shipping units, outbound and inbound shipment scheduling, selection of the mode of transport, freight bill auditing, payment, and processing loss and damage claims in just a single click from any platform and is accessible from any place.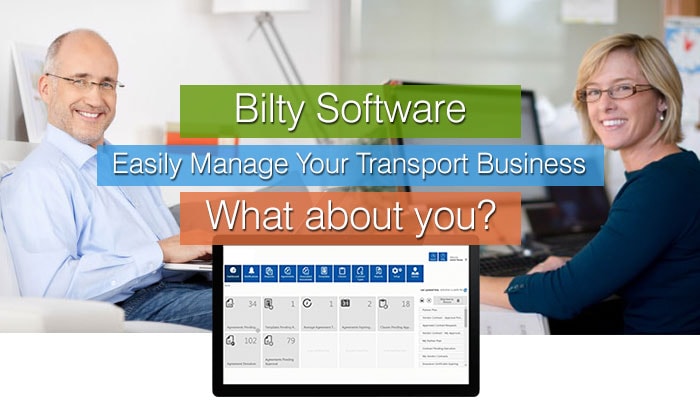 Choose Your Business Solutions
Manage Your Supply Chain Process
Transport Management Software Assists Freight Business
This out of the box transport management software system is also used as vehicle routing software that helps in effective utilization of vehicles that are used for transportation purposes. With the help of Freight Forwarding Software system, you can identify areas where vehicles can be handled effectively without shelling out much time and money.
Known as the best Freight Forwarding Software, it can also be used as a routing guide, a feature that aids vendors to get an idea about inbound routing guides for better management of costs. One can also get the help of getting accurate freight bill audit and business intelligence reporting with the help of which you get more idea about your business and frame ways to improve it.